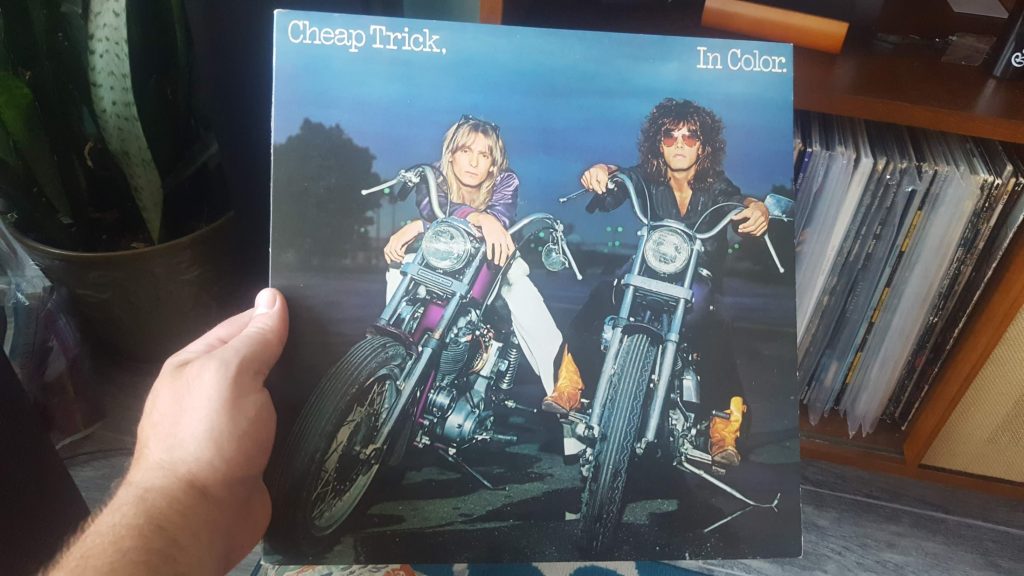 I was having a discussion with a friend about earlier Cheap Trick tunes, and I realized I had never really listened to their entire collection from front to back. I've always been a fan, but those earlier records from the 1970s had eluded me. I had somehow neglected anything before Dream Police, which was a huge oversight on my part. I picked up "In Color" on vinyl at a local record store a few years ago, and it has quickly become one of my favorite records.
The first track "Hello There" is the quintessential opening track for a melodic rock album, and based on the lyrics, perhaps the perfect tune to open a show. I did a quick Google search for old Cheap Trick set lists, and they've actually used this tune to open a lot of shows, and for a good reason.
Hello there ladies and gentlemen
Hello there ladies and gents
Are you ready to rock?
Are you ready or not?
This is one of the those albums where there isn't a bad track on the entire album. In Color has the studio version of "I want you to want me", although I love the energy from the Budokan version.
Clock Strikes Ten sounds like they're tapping their days of endless gigging. I listen to it and envision a bar full of patrons dancing and having a great time. There are also songs like Southern Girls, So Good To See You, and Downed that really round out this album with an eclectic mix of rock and roll.
If you don't own this record, stop what you're doing right now, and go buy it immediately.